Bridging Bionics Foundation was created to bridge human mobility with bionic technology. One of the pillars of our mission is to help fund research and development projects that further the advancement of exoskeletons and bionic technologies so that we have more affordable and accessible global mobility solutions. While the field of bionic technology is relatively new, its application to human mobility issues presents barriers that may be solved through creativity and ingenuity. Companies in at least seven countries now manufacture and sell medical exoskeletons. The global challenges to more widespread use are weight, cost, accessibility, minimizing the risk of falling, improving functionality and individual customization.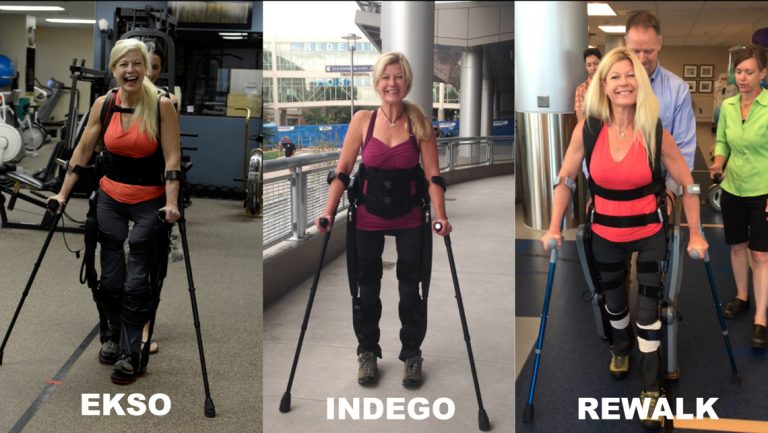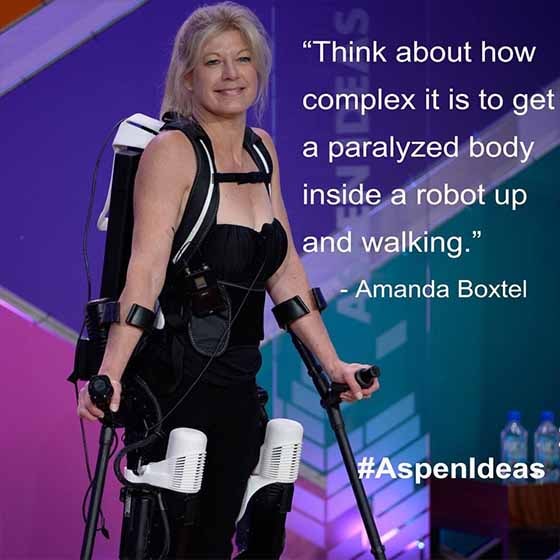 Amanda Boxtel presents the first hybrid 3D printed exoskeleton as a research and development project at Aspen Ideas Festival in 2014.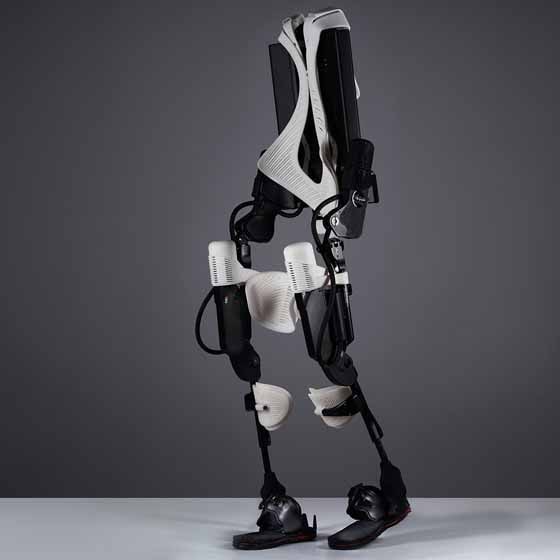 In 2014 design engineers from 3D Systems teamed up with an exoskeleton manufacturer to create the first hybrid 3D printed exoskeleton in the world as a research and development project. Amanda Boxtel presented the 3D printed exoskeleton at Aspen Ideas Festival with design engineer, Scott Summit.
Imagine if we had a global mobility solution to help anyone with a musculoskeletal challenge to have freedom of mobility while the technology becomes an extension of the senses? What if we could design and manufacture an exoskeleton suit created from smart materials that are flexible and rigid, lightweight, affordable, individualized, sustainable, and accessible to the masses? Our foundation looks forward to helping fund research and development projects that design and manufacture lightweight, affordable and sustainable exoskeletons, which are accessible to the masses and serve as global mobility solutions. We continue to expand our team of research and development advisors.
Join Our Mailing List for Updates!
By submitting this form, you are granting: Bridging Bionics Foundation, PO Box 3766, Basalt, Colorado, 81621, United States, www.bridgingbionics.org permission to email you. You may unsubscribe via the link found at the bottom of every email. (See our Email Privacy Policy for details.) Emails are serviced by Constant Contact. Email addresses will not be shared outside of Bridging Bionics Foundation.