Our program impact is best measured through the words of our clients:
"Today was absolutely incredible! I've been waiting 7.5 long months for this. These were my first actual steps towards steps, and with the help of the exoskeleton, I took 82 of them today. Felt amazing to finally start some Bridging Bionics therapies. This is just the beginning of the next chapter."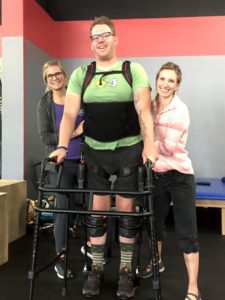 ~ Dan Soller, 32, T5 Spinal Cord Injury
"I have had multiple referrals for physical therapy over the years, but they never felt like enough to really improve my MS or the ability to cope with it. However, Bridging Bionics, with the use of the latest technology, ongoing exposure to treatment and also the relationship with the physical therapists, has not only improved my physical status (endurance, etc.) but it has also improved my attitude toward my disability and how I can cope with it. Recently I have been given the opportunity for two sessions a week rather than the one I was getting and the difference in me is striking. Not only is my physical health improving noticeably but my attitude has improved considerably, going from "I can't" to "I can", which is no small thing. Whenever I leave a session, I am not only exhausted from the workout, but I feel better!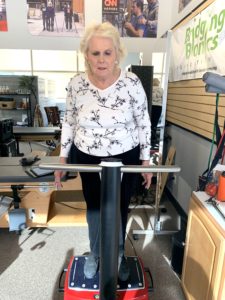 ~ Gloria Jourdan, 69, Multiple Sclerosis
"Many doctors and therapists told my husband he would NEVER be strong enough to use the exoskeleton. I am so thankful to Bridging Bionics for helping my husband heal. Always remember, do not let people tell you what you can and cannot do. You choose your destiny.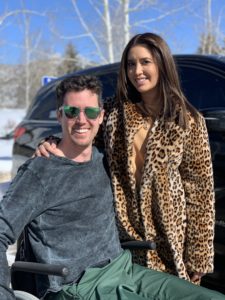 ~ Caitlin Spellings, wife of Mason Spellings, 34, C6 Incomplete Spinal Cord Injury
"Bridging Bionics offered me physical therapy on a regular basis. Health insurance wasn't going to cover it and I couldn't afford it. Bridging Bionics allowed me to continue my recovery. I sleep better. I have much better control over bowel and bladder, which is a huge thing to anybody with a spinal cord injury – it affects my everyday life more than anything. Obviously, this program would not exist without the donors and supporters, so I can't thank you guys enough."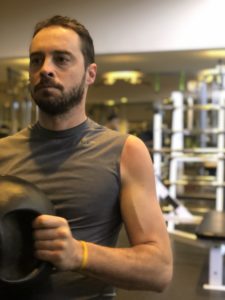 ~Josh Dybzinski, 39, C5 Incomplete Spinal Cord Injury
"Bridging Bionics has helped me gain confidence in the way I walk, and decreased my tone
due to my CP. It has also increased my gait speed and decreased my anxiety about having CP and
losing both my parents."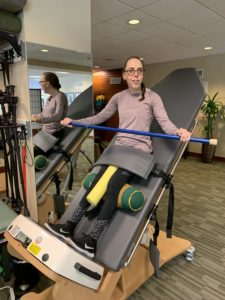 ~Win Charles, 32, Cerebral Palsy
"Medicaid was only going to cover 8 weeks of my physical therapy for the whole year. With Bridging Bionics, I have done 122 therapy sessions. I wake up and I'm motivated to get stronger. That's helped me emotionally. I'm so grateful. I still have a lot of hope and a lot of faith. Every time I stand and look in the mirror, I see myself so beautiful. Without Bridging Bionics, I wouldn't be where I am today as a mother, as confident and as independent."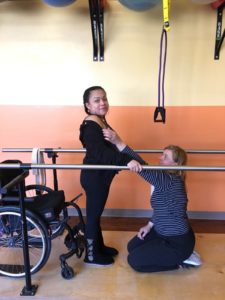 ~Kayla Sarmiento, 20, T10 Incomplete Spinal Cord Injury
"I started my journey this week at Bridging Bionics on Monday. Each day that I have worked with the amazing therapists this week something extraordinary happened. Today was my last session of the week and the most amazing miracle happened. I walked without the exoskeleton for the first time in 19 years."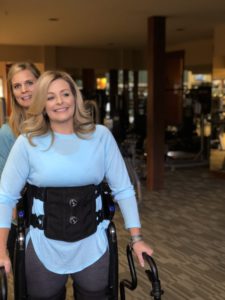 ~ Kristen Johnson, 36, T11-12 Spinal Cord Injury
"The Bridging Bionics program taught me how to walk again through the use of robotic technology and some amazing physical therapists. With my teacher's salary and my mounting medical bills, there is no way I could have afforded this kind of treatment on my own."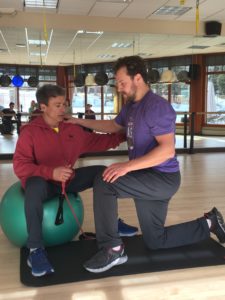 ~ Nate White, 34, L2 Incomplete Spinal Cord Injury
"I have a progressive motor neuropathy, and my mobility has been seriously impacted. Because of Bridging Bionics, I receive weekly PT on a special Galileo vibrational plate and training sessions to help me retain core strength and continue to stay mobile. They also offer the most compassionate emotional support for their clients – the kind of support one does not regularly receive from traditional medicine."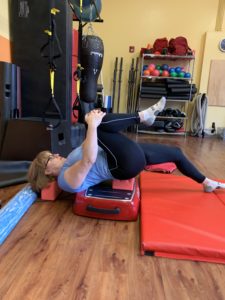 ~ Kirsten Gauthier-Newbury, 50, Progressive Motor Neuropathy
"My body had already taken on the shape of a chair by the time I first got on the Galileo tilt table, 3.5 years into my recovery. I ended my very first session invigorated, exhausted, buzzing, and extremely hungry. The Galileo tilt table, through reciprocating high-frequency vibration, enables someone to receive a virtually full body workout, with all the effort required to lay down on a table. It is an absolute Godsend to anyone working their way back from perceived zero function, and it has become the single most beneficial adaptive technology I have been able to use."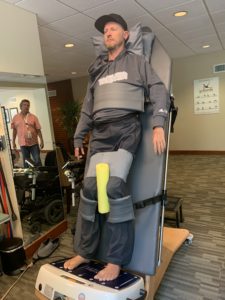 ~ Adam Lavender, 41, C4-5 Incomplete Spinal Cord Injury
"Early last fall I had the opportunity to use the Indego exoskeleton. It was so wonderful to be able to walk in perfect alignment and to be able to go for a long walk."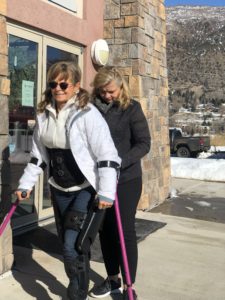 ~ Polly Malehorn, 61, Multiple Sclerosis
"Over the past year I have watched Addy grow and explore her boundaries with confidence. It is remarkable to see the increase in her strength and flexibility, leading to better gait and balance overall. We are very grateful to the Bridging Bionics organization for their diligence, enthusiasm, and care. Their progressive approach to ensuring the right technologies are in place to ensure the right therapy is available to so many individuals in need, is not only refreshing, it's ingenious, and the fact that they do this through charitable donation is remarkable."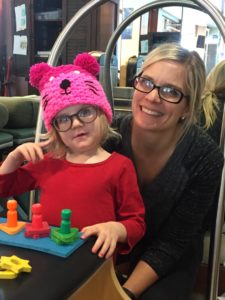 ~ Jen Moss, Mommy to Adele 'Addy' Moss, 4 years old, 4H Leukodystrophy
"On May 2nd and 3rd, 2018 I had the distinct honor of being the very first person to walk in Bridging Bionics' newest piece of equipment, the EksoGT. Since then, I have been walking anywhere from 300 to 1000' in this new exoskeleton one day every week. This exoskeleton is not only helping me to walk again, it has helped me regain my ability to stand taller, which is HUGE! Thank you, Bridging Bionics, for giving me back another piece of my life!"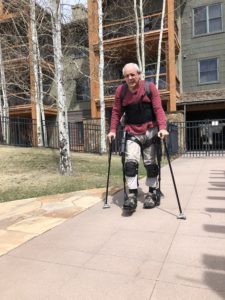 ~ John Spencer, 81, Incomplete cervical Spinal Cord Injury